Tom Volk's Fungus of the Month for December 2000
This month's fungus is Cladonia rangifera, one of the reindeer lichens.
For the rest of my pages on fungi, please click TomVolkFungi.net
Also be sure to look at some seasonal Christmas Fungi-- check out my popular updated page:
Fungi that are necessary for a merry Christmas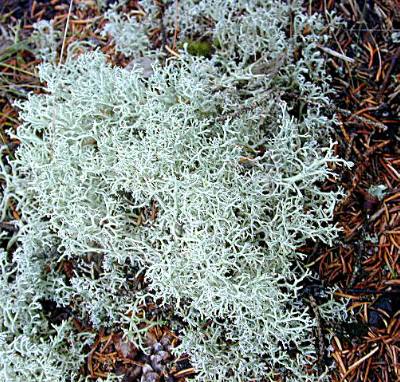 It's December and that means it's cold up here in the north. There aren't many fungi around to choose for fungus of the month. But this month's fungus was so easy to come up with it's a wonder I didn't pick it previously. Santa's reindeer have to eat something....