The Impact of the Internet on Mycology
Online Poster, presented as a conventional poster at the Mycological Society of America/ American Bryological and Lichenological Society joint meeting, San Juan Puerto Rico, June 8-12, 1998
* THOMAS J. VOLK, Dept of Biology and Microbiology, University of Wisconsin-La Crosse, La Crosse WI 54601 volk.thom@uwlax.edu web page http://TomVolkFungi.net
and
* KATHIE T. HODGE, Dept. of Plant Pathology, Cornell University, Ithaca, NY 14853 kh11@cornell.edu. web page http://www.keil.ukans.edu/~fungi/
Abstract
The internet has changed the way we do mycology. It has promoted fast and easy communication between researchers through electronic mail and newsgroups. This poster, for example, was prepared by the co-authors exclusively via e-mail. One of the newest tools for reaching a broad range of people and educating them about mycology is the World Wide Web, which can include video and still images as well as text. Many researchers, teachers and amateur mycologists, especially in developing countries, do not have access to books or journals in the field of mycology. Increasing numbers of web sites are available that provide up-to-date information and illustrations from nearly every aspect of mycology. Keys and databases are increasingly available, including such valuable resources as herbarium and nomenclature databases. One problem is the lack of peer review on the internet; anyone with a computer can put up a web site, leading to much misinformation that can be interpreted as fact. This presentation will discuss some advantages, problems and the future of the internet as a source of information. The Mycological Society of America's web page [http://www.erin.utoronto.ca/~w3msa/], Kathie Hodge's Mycological Resources on the Internet [http://www.keil.ukans.edu/~fungi/], and Tom Volk's Fungi [http://TomVolkFungi.net] will be used as a basis for discussion.
---

E-MAIL AND MYCOLOGY
Remember when e-mail was the internet? Times change, but e-mail is still the most useful of internet protocols. Lightning fast, secure, widespread, inexpensive or free for most academic users, and intermediate in formality between a phone call and a letter, e-mail has found a place in our daily routines. We prepared this poster by e-mail!

New improved e-mail! Today, with the right software, we can participate in e-mail discussion groups, automatically filter incoming e-mail into topic-specific mailboxes, send formatted text, and send files and applications as e-mail attachments. The downside? Spam- unsolicited junk mail, often in large quantities. See the box of spam for coping mechanisms.

E-Mail not quick enough for you? There are also electronic chat boards, where you can talk live with other people interested in the same topics.
---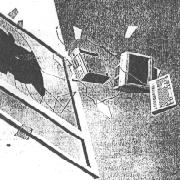 Quotes from outrageous requests
A major advantage of putting up a web page is the great deal of email you receive from all over the world. One minor downside of having a web page is a great deal of email from all over the world-- asking for help. We answer an average of 100-200 requests for information per month. Here are some of the more interesting requests:

To whoever it may concern,
I need help with my Science Project. If you have any infomation on mycology please send it to me. Plus do you have any pictures of mycology please send it to me.

*********

Aloha,
I recently had a fugus know as fusarium growing on my arpit hair. This was determined by a culture. My doctor seems to think it is harmless. If you might know of this fungus could you let me know what I might do to stop it from growing on my hair. My doctor recommended just shaving it off. I did a number of times but it just keeps coming back.

*********

(The tail end of a long rambling e-mail, with follow-up):
Any comments or response is welcomed: who else would I want to get a massage from right now, anyway? ...

Dear Kathie, please excuse my Freudian slip. The word "massage" should, of course, be "message." Yet, you know that. I know that. It's just that the surrealist portions of the Universe could care less!...."that primal feeling through which human regulation comes under the sway of daemonic rhythm, dissolving the vitreous resistance of law in the undulating ether of the cosmic pulse." (Klages)

*********

THIS ORANGE COLORED LICHEN IS THE NUCLEAR WASTE COLLECTOR FROM THE SPLEEN OF MOTHER EARTH. THESE ORGANISMS ARE THE DETECTIVES OF MOTHER-EARTH'S POLICE FORCE. THEY CAN BE LIKENED TO THE WHITE CELLS WITHIN THE PHYSICALEMBODIMENT THAT INITIATE A DEFENSIVE SEARCH & RESCUE SIGNAL FOR THE DISEASEMENTS THERIN.

HELP, I AM NOT A MYCOLOGIST NOR A BOTANIST. I AM A PSYCHIC! IN ONE OF OUR REMOTE VIEWING SESSIONS, THIS INFORMATION WAS GIVEN. I HADN'T THE SLIGHTEST IDEA AS TO WHAT TO DO WITH THIS INFO, NOR DID I KNOW ANYTHING ABOUT "TAMARINDS", AS THIS LICHEN WAS ANCIENTLY KNOWN.

I SIMPLY TYPED UP THE INFO AND SENT IT OUT TO THE 800 PEOPLE ON OUR INTERNATIONAL NETWORK IN APRIL OF 1997. I HOPED THAT SOMEONE WITH SUCH KNOWLEDGE WOULD RESEARCH AND EXPAND UPON IT.

THIS MORNING I RECEIVED AN E-MAIL LETTER FROM THAILAND, INVITING ME TO ATTEND A BIO-TECH MYCOLOGY CONFERENCE.

NOT ME! I AM MERELY A FACILITATOR FOR MY HIGHER GUIDES TO EXPAND UPON THEIR MISSION. SO NOW, WHAT AM I SUPPOSED TO DO?

IF YOU WILL E-MAIL ME YOUR FAX NUMBER, I WILL FORWARD THE CONTENT OF THIS ORIGINAL THESIS. PLEASE DO NOT DISBELIEVE THAT WHICH YOU PERSONALLY CANNOT DISPROVE. ALL THINGS ARE POSSIBLE AND IN THIS INSTANCE MY PERCEPTIONS HAVE INSPIRED ME TO BELIEVE IN THE PROBABILITIES.

SHARING LIGHT, LEE GUILMETTE CHIN

*********

"Hey Tom,
Thanks for the info. In putting the cart before the horse fashion, I did eat some of the false morels already last Sunday. And as you may have guessed without the boiling procedure you mention. Good news is I am here to talk about it I guess. If there were no immediate affects, do I fear some yet to come? The person I found them with said he had eaten them before so I thought "what the hell.""

*********

From an apparently disgruntled student:

"i REALLY DON'T LIKE FUNGUS.
i REALLY DON'T LIKE FUNGUS.
i REALLY DON'T LIKE FUNGUS."

(this was the entire text of the email)

*********

From Korea:
"Subject: Thank you, Tom!
Tom, could I call you Tom?
I'm very thankful for your reply. Frankly speaking, I'm poor in English.
I wish you could understand me even though there are some mistakes in my English.
Thank you, thank you, thank you!
I sincerely thank you!
I wish I was not bothering you.
I wanna be a friend of you.
I hope that I could be taught by you from time to time."

*********

From a high school student:
"I need to know What is Homeostasis? Could you include the folowing: Plasma membrane, Cell Transport, diffusion vs. Osmosis, Active vs Passive Transport, and ATP and the cell?? Also how do cells grow and reproduce? This is the last one What is the difference between a plant and an animal cell?? I would apreciate it if you could get this to me tomorrow morning?? If you can't could you get it to me by tomorrow night?? "
---

WEB PAGES
Please see some example of web pages in mycology at our web sites.

The Mycological Society of America's web page http://www.erin.utoronto.ca/~w3msa/
Kathie Hodge's Mycological Resources on the Internet http://www.keil.ukans.edu/~fungi/
Tom Volk's Fungi http://TomVolkFungi.net

Uses and flexibility of web pages
Education: college, high school, grade school
Using web pages in the classroom. Computer projection systems, self-study
Amateur mycology
Questions from readers, get feedback from experts.
Customized text development
Research: Literature search for students, researchers
Mushrom cultivation information
Promote organization or business
Provide links to other resources
Provide images for classroom/research use or
Adjuncts to or substitutes for paper publication
Get people working on the same thing in touch with one another.
e.g. Web pages of MSA members Quote from e-mail: "This is my favorite part of the MSA web page. It shows the diversity of things we're working on"
---
WEB PAGE DEVELOPMENT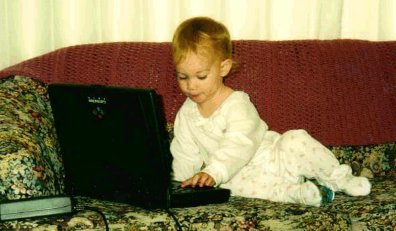 HTML is child's play! See this annotated web page.
Software for page building
Mac
PC

Notepad
HTML writer
Netscape Navigator Gold, Navigator 4.0


Most newer versions of word processing programs will save a document as HTML-- but they never save it exactly as you would like to see it, so additional processing is needed

Ever wonder what all those strange, new words mean? Here is SOFWeb's useful guide to the language of the Internet.

---

CRITICAL ISSUES

Information quality

Users must be alert to the potential unreliability of internet information sources. Internet sites are seldom subject to peer review. Anyone with a computer can put up a web site on anything! Mushroom photographs may be misidentified. Unscrupulous webmasters could provide misleading information to promote a product or service.

Finding information

The internet has no "center." So there's no one directory to all the information that exists out there. The web is growing so fast that no one search engine can possibly include all internet sites. Try multiple search engines, or start let someone else narrow down the search by using a links library, such as Kathie's WWW Virtual Library of Mycology.

Speed

Bottlenecks in data transfer are caused by your internet connection, your computer, the server computer, and the number of people accessing the server. Web pages heavy on graphics and special effects are slow to load. Who'd want to read a book if it took 3 minutes to turn the page? Keep your user in mind when you design your pages! Many people with high speed ethernet connections forget about their end users and place large files (images or java script) on their web pages that may take several minutes to download over phone line connections. Remember, much of the world is still operating on 2400 bps modems.

Computer viruses

We know from personal experience to be diligent in scanning every file for viruses. Periodically update your antivirus software--new viruses are constantly being manufactured and discovered. Viruses can only be transmitted in an executable file and are only harmful if the file is executed. Be especially careful of Word Processing Macro viruses. Macros are executable files!

---

DEALING WITH SPAM

Spam is unsolicited commercial e-mail. Because spammers don't like to listen to us complain, they usually disguise their return address and use a subject line designed to pique our attention. Spammers use robots to pick up e-mail addresses from USENET newsgroups, web pages, and other spammers. Spam can sometimes accumulate massively in your email inbox. How to cope?

Move to Washington. Starting July 1998, the fine for sending spam with a misleading return address or subject to or from Washington State will be $500-1000. If you are the spam recipient, the fine is paid to you. As yet untested in court...
Protect your e-mail address. Disguise it when posting to newsgroups; be careful about posting it to the web.
Filter spam. Devoted spam-despisers provide tips on constructing filters that automatically remove spam from your inbox. See Engst, MacWeek xxxx.
Don't respond! It doesn't do any good to ask to be taken off the mailing list. Your reply merely indicates that you exist, and is an open invitation for more spam. Some companies exist merely to sell e-mail addresses to spammers.
Report the spammer to their internet service provider (ISP). Usually this does no good, but certain ISPís will act on preventing their subscribers from sending spam.
Chase the spammer. OK, this is difficult and ineffective, but potentially satisfying. There ARE ways of tracking them down.

---

THE FUTURE OF MYCOLOGY ON THE INTERNET

Electronic publishing

Articles in electronic journals can be in color, and include pictures, graphs, and lots of accessory data. They can be published quickly and inexpensively. Already some authors refer to a web page for an illustration of new species, or provide online versions of their articles, like this Mycotaxon paper on Bridgeoporus nobilissimus by Burdsall, Volk, and Ammirati. The International Code of Botanical Nomenclature does not (yet?) consider internet publication valid for nomenclatural purposes!

An electronic journal would be more easily available, and could potentially be searched and indexed much more effectively than paper publications. Articles would come out much more quickly after review, and overall costs would be lower. Problem areas include copyright and password protection--why subscribe to a journal if you can get it free online? Why should a library subscribe? There are many considerations that would have to be worked out.

PDF format is flexible, indexable, and readable on any computer platform. A picture of the document, not the text of the document is online. e.g. all Forest Products Laboratory (Madison, Wisconsin) publications are available online.

Databases

Online databases ensure wide availability, free up room on your hard disk, and can be easily kept up-to-date. User inputs and error corrections are facilitated. Hard copies of databases are usually out of date as soon as they are printed. Moreover, printed copies are not easily searchable.

"Literature:" (e.g. Index of fungi, Fungi on Plants and Plant Products, AnaTeleo)
Herbarium databases (e.g. Beltsville, University of Michigan)
Culture collections
Mycoflora (or mycota!) of an area (inventories)
Images of fungi

Keys and Identification Resources

Synoptic keys are easily implemented using database interfaces (e.g. FusKey and PezWeb)
Dichotomous keys can be easily constructed (e.g. see this key to North American Armillaria species)
Image databases allow internet-wide searches for illustrations

Newsletters

Continually updated bulletin boards and newsletters mean the latest information is always available. Links to job ads and requests for fungi and other materials can be provided in a timely manner.

---

Recommendations